Brainstorm maar dan visueel!
Brainstorm maar dan visueel! Je concept op het eind van een brainstorm gepresenteerd met een sterk beeld? Ideeën ontwikkelen tijdens een vergadering? Onze tekenaars helpen bij het uit tekenen van een presentatie, een nieuwe strategie, maar ook via een getekend verslag het enthousiasmeren van je gehoor.
Werkwijze: tekeningen op papier of digitaal.
Het beeld kan later worden verzameld en met een pdf, per mail of sociale media met de deelnemers worden gedeeld.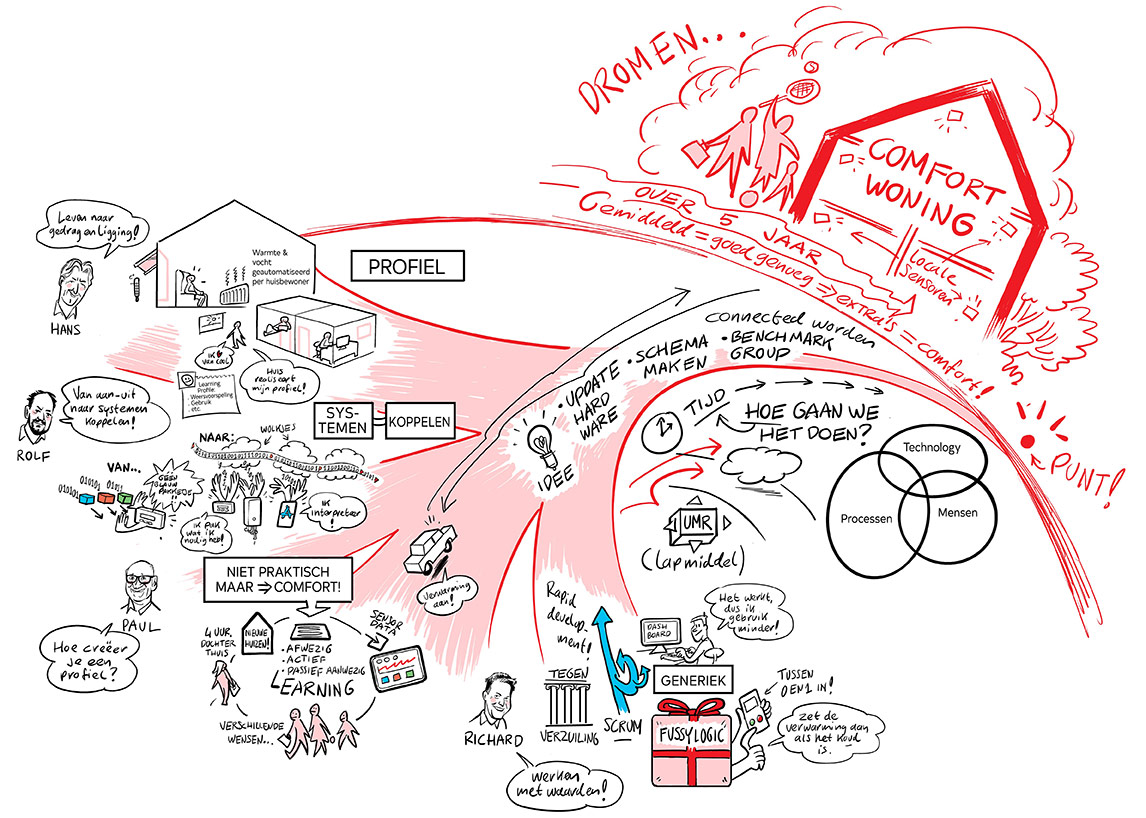 Voorbeelden van visueel brainstormen door Draw up!
Interesse in een samenwerking?