Draw up! tekenaar Cunera tekende afgelopen week online bij 10 sessies van The International Waterweek at home 2020. At home, en niet met zijn allen in Stockholm, vanwege het Corona virus.
Dus inloggen bij besprekingen via Zoomsessies tussen bijvoorbeeld waterdeskundigen in Peru, waar het op dat moment ochtend was, een dame met prachtige tulband ergens in Afrika en een iemand in bijvoorbeeld India, waar het buiten al donker was en het op de achtergrond stortregende in een tropische setting. Cunera werkte met een losse camera gericht op de tekenende handen op de iPad, maar je kon haar ook op papier aantekeningen zien maken.
De impressies van de sessies konden door de deelnemers worden gedeeld, bijvoorbeeld via social media.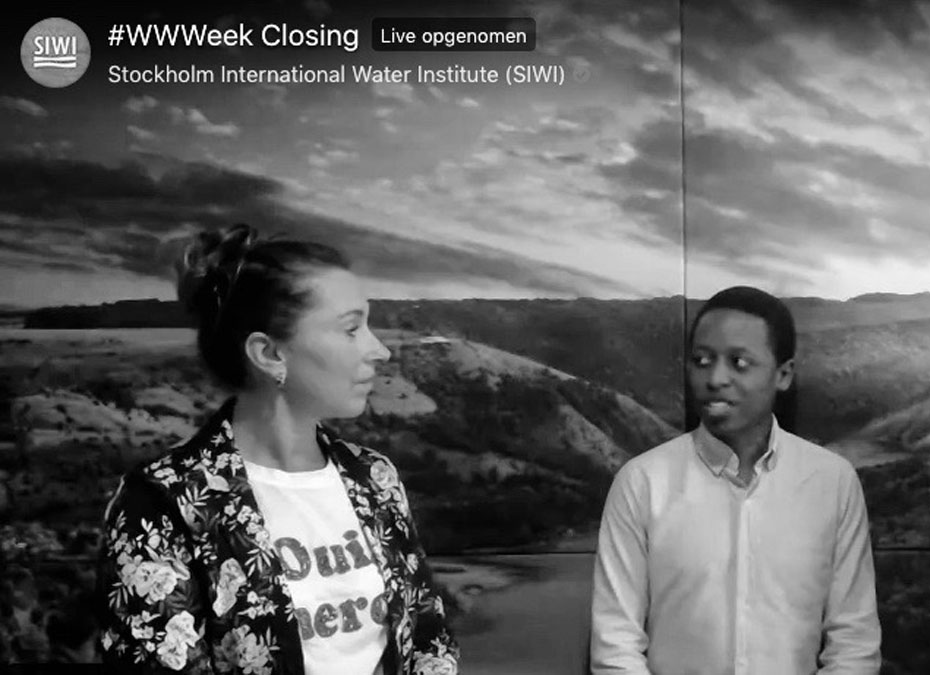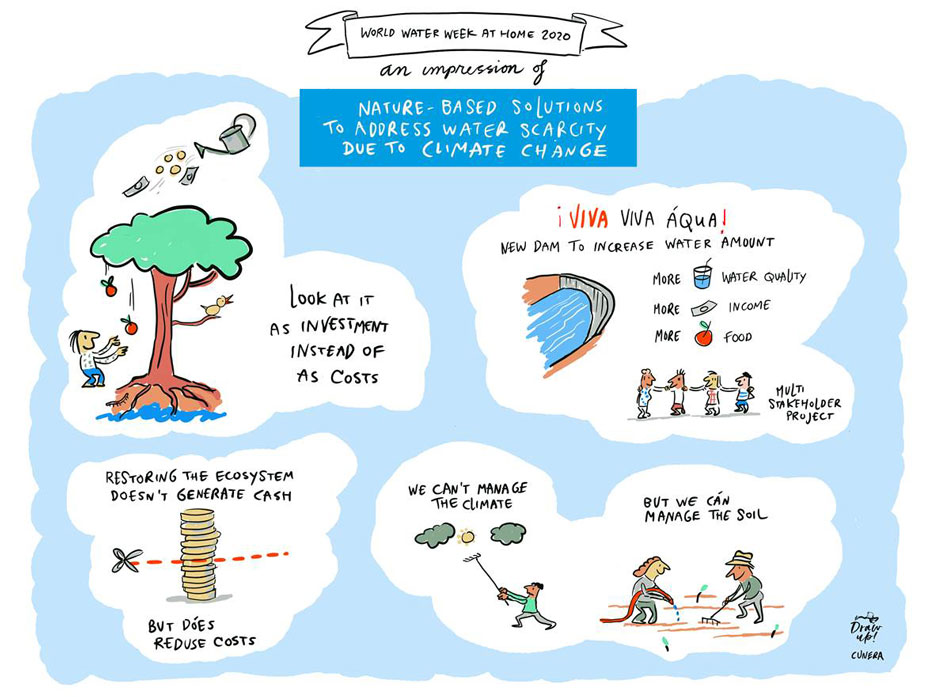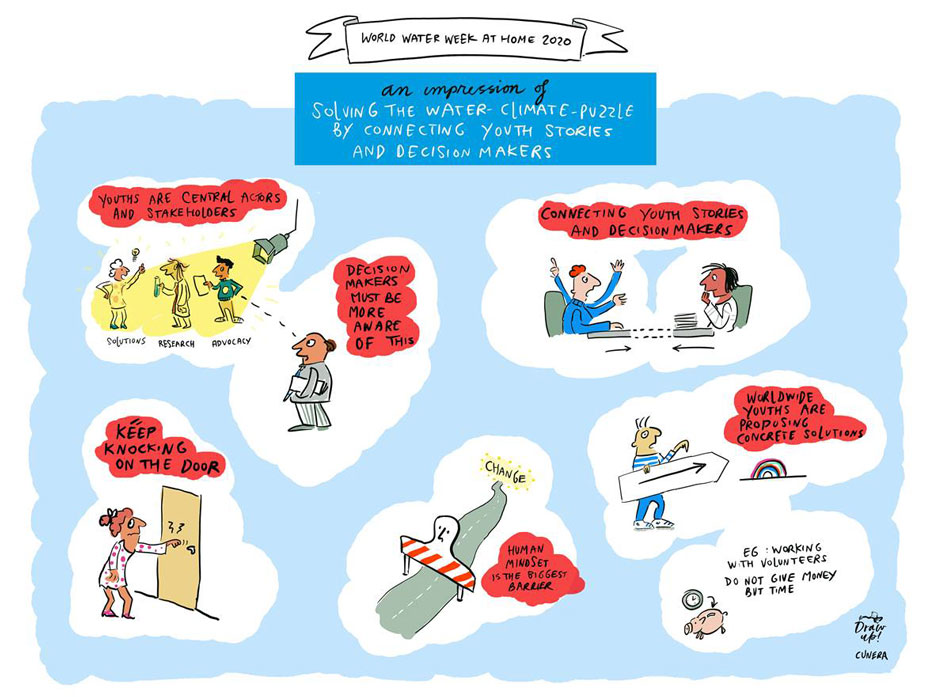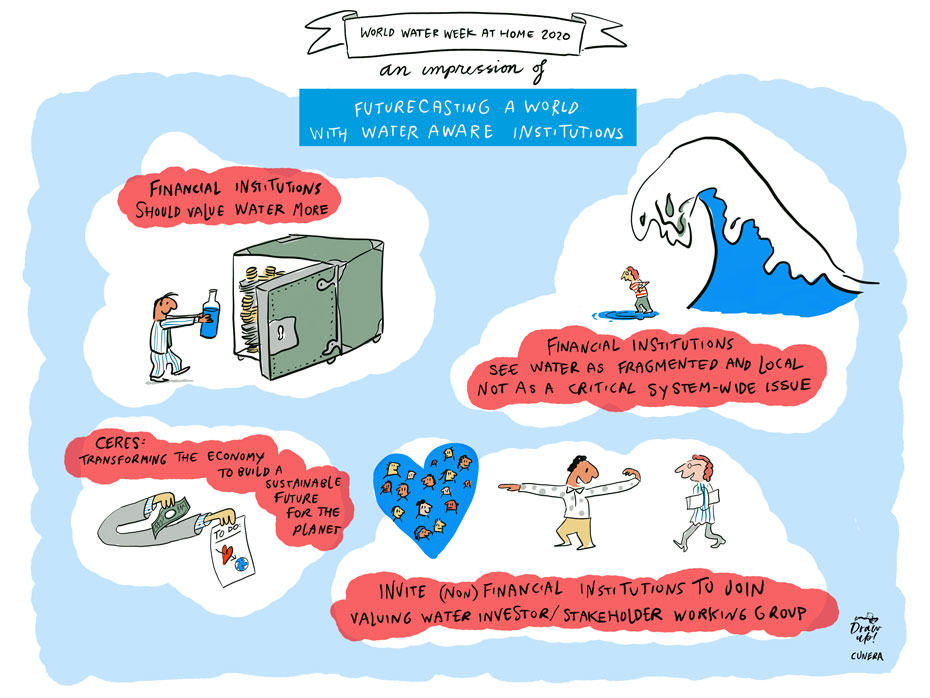 Een van de deelnemers: 'This is actually gonna be helpful tot get the message of water across.'
Interesse in een samenwerking?