Mentorschap riep Oktober uit als de Maand van de Mentor.  Ze zochten een manier om hun mentoren te betrekken in de campagne bij het werven van nieuwe mentoren.
Er werd gedacht aan een digitale kaart die mentoren kunnen downloaden en via social media, mail of whatsapp kunnen delen met hun netwerk met een call to action om ook mentor te worden. Welllicht hadden we ook ideeën en tips hoe zo'n kaart goed digitaal konden laten door- en rondsturen.
Jeroen Steehouwer maakte al eerder een white board filmpje voor Mentorschap in opdracht van Bord & Stift. De figuren die hij daar gebruikte kwamen terug in de korte gif filmpjes die hij maakte.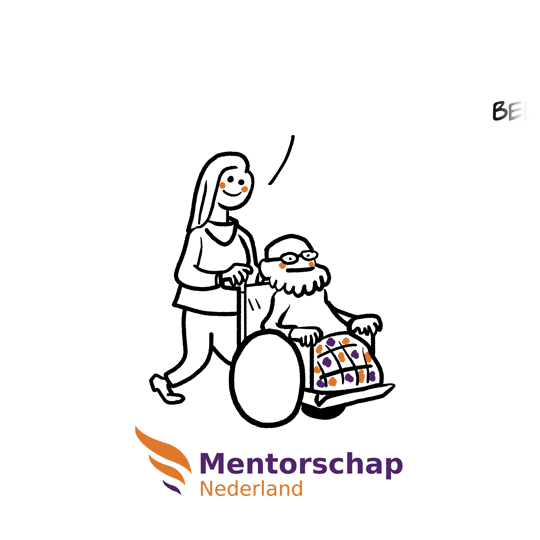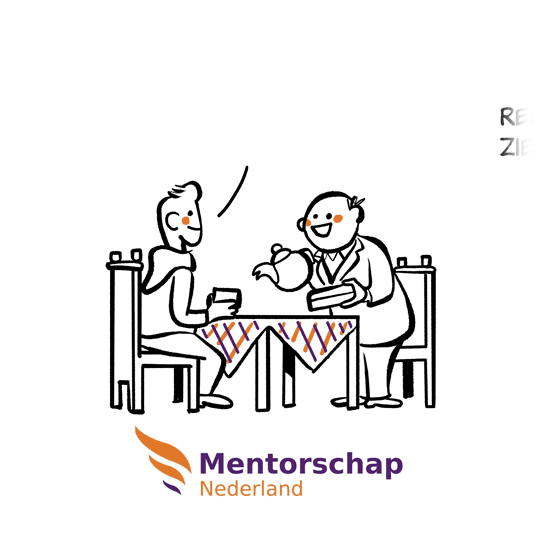 Om genoeg content te hebben voor de social media kanalen tijdens de maand van de mentor én om mentoren te betrekken werden er ook tegeltjes in de stijl van de filmpjes gemaakt .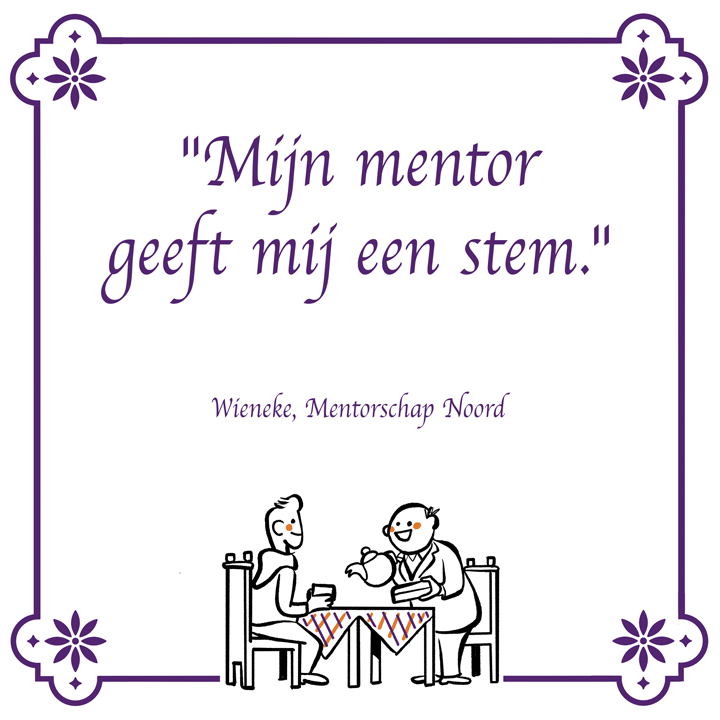 Interesse in een samenwerking?